Full Moon Ritual
December 30, 2020 @ 6:30 pm

-

7:30 pm

EST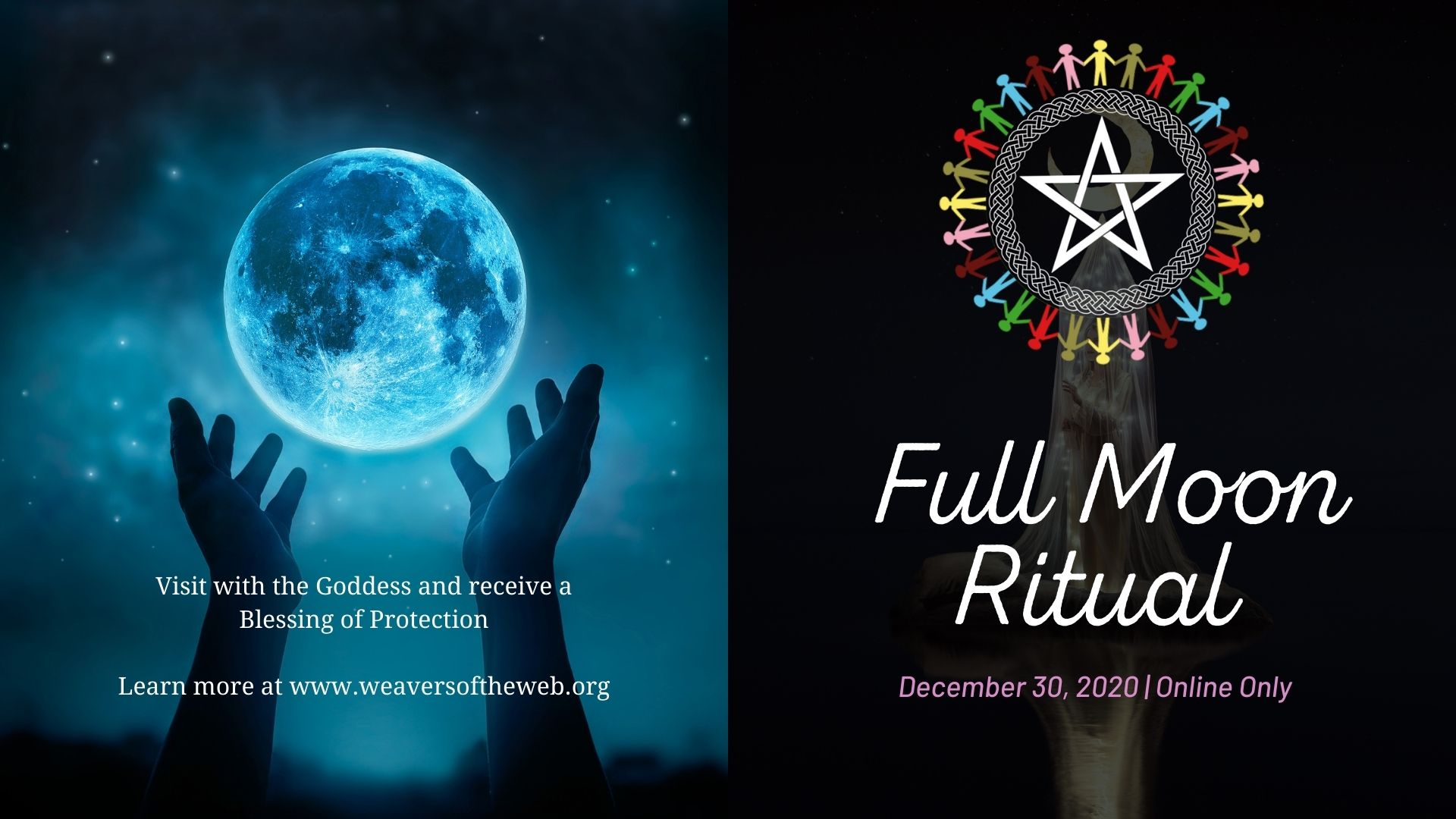 Join us on Zoom for a Full Moon ritual. We will perform a Drawing Down of the Moon followed by placing a Blessing of Protection charm on personal items. Live participants will have the opportunity to speak to the Goddess while invoked and ask questions or request blessings.
Our primary chant for this working will be based upon our Witches' Rune chant melody. The words are:
Lunar fire and Goddess light
Shine your power upon this night
Grant your blessing to this spell
Protection here will serve us well
In addition to having this chant ready to use during the ritual, you will want to have a small personal item (such as a ring or necklace) ready for charging as well as your own Cakes and Ale for grounding.
This ritual will be livestreamed via our YouTube channel as well as made available via recording for our Mothering level Patreon subscribers.
Our Zoom call will open at 6:00pm for social time, and will remain open for a time after the ritual is complete.