June Pagans Night Out
June 10 @ 5:30 pm

-

8:30 pm

EDT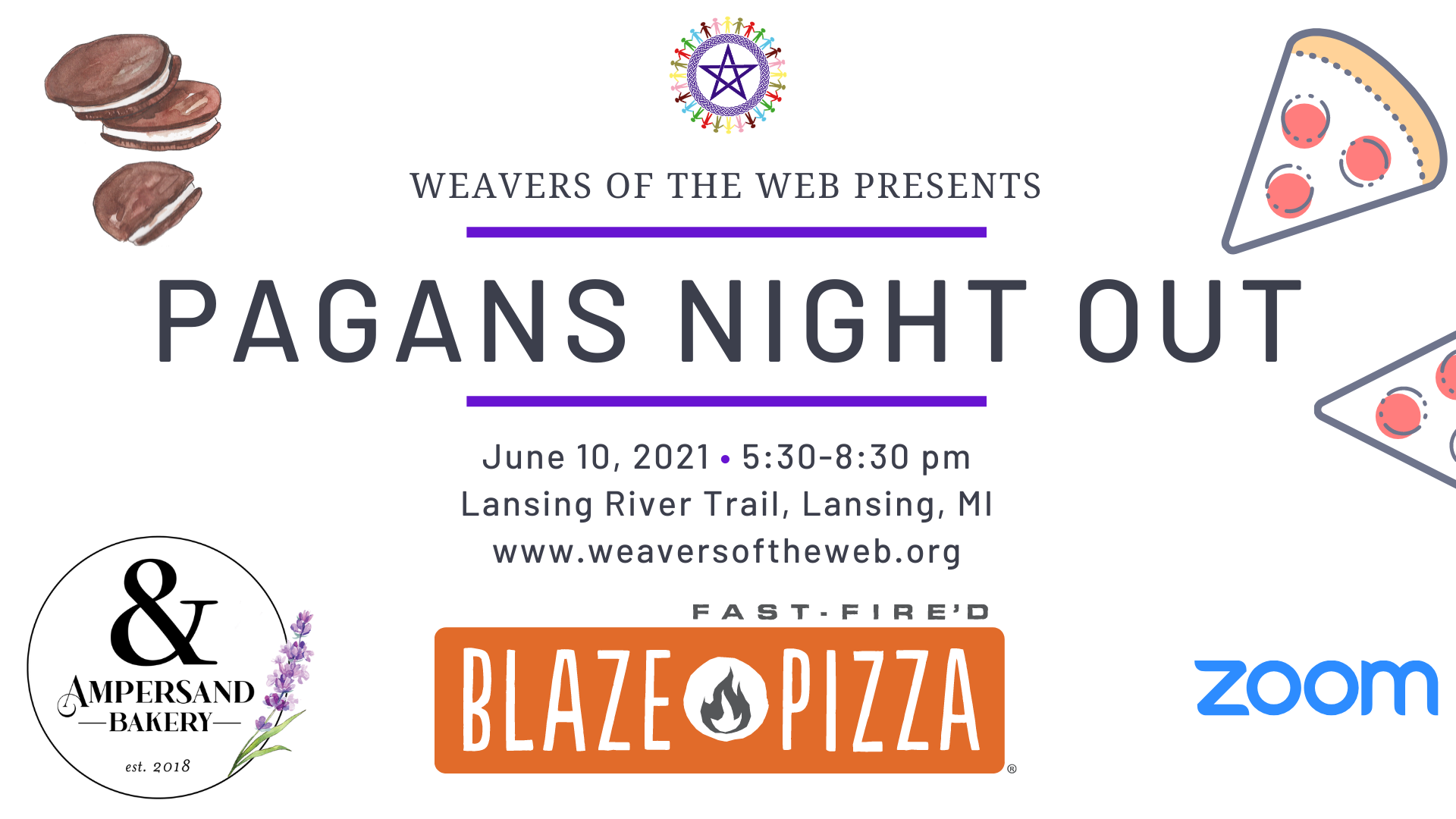 Join us for our monthly Pagans Night Out. Each month, we pick a different area business to support (who will also support us in turn!), and get together for food and fellowship. For those who can't make it or aren't comfortable joining in person, please join our Zoom call for the fellowship.
For June, we will be meeting in a clearing on the Lansing River Trail between Saginaw St. and Oakland St. The closest parking will be the Saginaw St. parking lot for the Lansing River Trail. You can also park in the Weavers of the Web parking lot at 809 Center St. and walk over, or you can park in Old Town at the fish ladder and take the scenic route down. Bring chairs, blankets, or whatever you need to be comfortable on grass, as there are no picnic tables. There is also no shelter available, so in the event of inclement weather, we will just stay on Zoom.
Blaze Pizza in Frandor will be donating 20% of every order placed on June 10th between 5:30 and 8:30 p.m. with our flyer or code 1158A to Weavers of the Web. Be sure to download or print the flyer and bring it with you. If you order online or with the Blaze app, use the code 1158A in the "Coupon" field to trigger the donation.
Ampersand Bakery will be donating 25% of sales from their ICE CREAM SOCIAL themed cookie boxes all month long for the months of May and June. Pre-order at least a week before you would like to pick up, and snag them as dessert for this PNO (and pass on the word about these great boxes)!! No code needed!!
Join us in supporting local business for dinner, and then enjoy your meal at the park or with socially-distanced company on Zoom. NO PURCHASE NECESSARY to join us and hang out with fellow mid-Michigan pagans.