New Moon Ritual
October 6, 2021 @ 6:30 pm

-

7:30 pm

EDT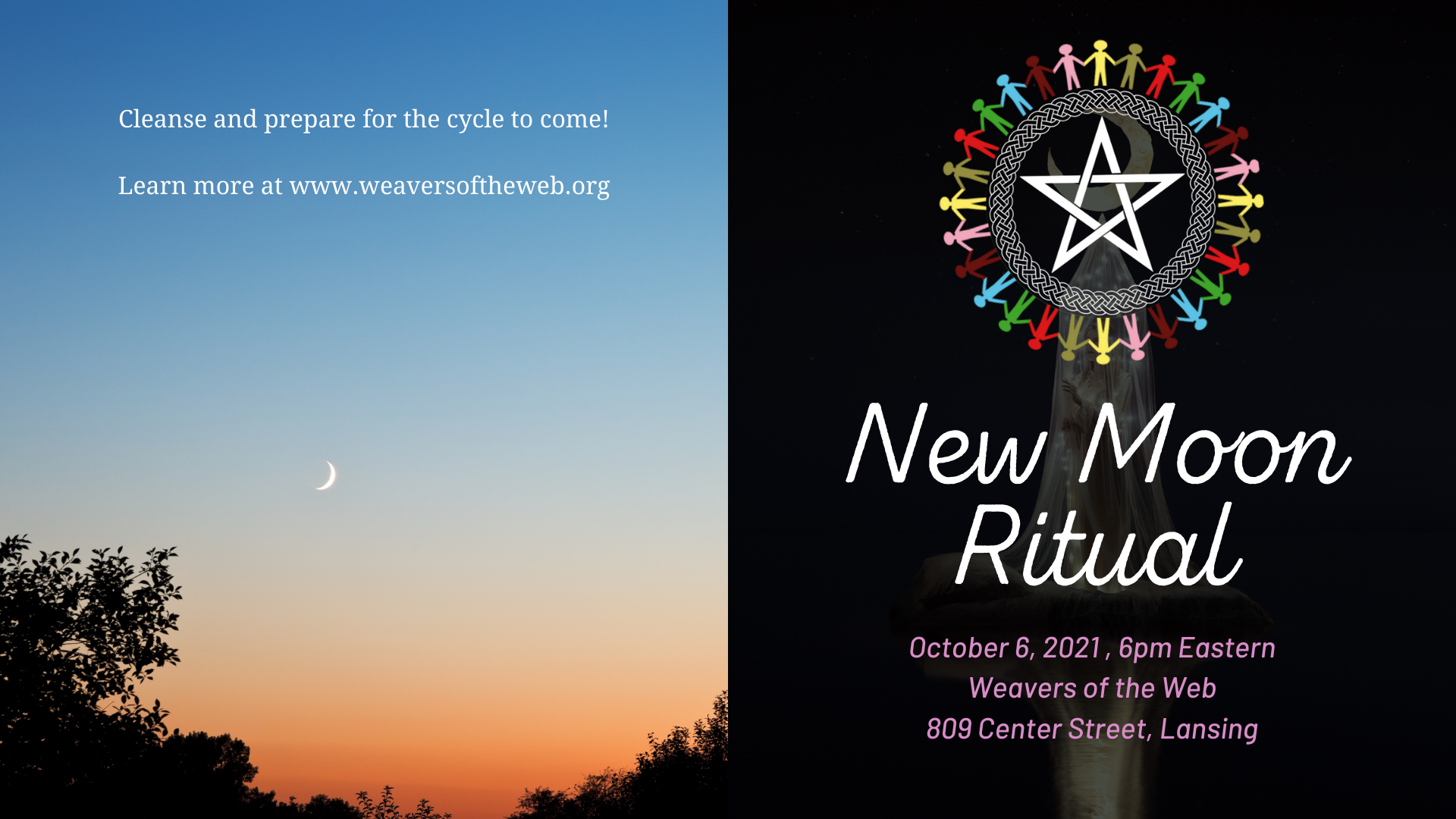 Join us in person* or online for a ritual experience embracing the energy of the New Moon. We will cleanse ourselves magickally and then prepare for the next moon cycle through setting our intentions and a little divination. Bring any grounding stones you might have, as well as a bowl or chalice.
This ritual will also be available on Zoom. Click here to register for the call.
For the best online experience, we recommend setting up your own ritual space at home where you plan to be during the ritual. You may want candles, God and Goddess representations, elemental tools, or anything else you have available for a working sacred space. This is optional, but will definitely help you get into the mood. Have your own cakes and ale ready for grounding after the ritual. If you have any grounding or cleansing stones (black tourmaline, kyanite, quartz), have those handy, as well as a bowl of salt water. You may also want some cinnamon and/or sandalwood incense.
We will also be livestreaming this ritual on our YouTube channel, and secure recordings are available to our Patreon members at the Mothering level. Our Zoom call will open at 6:00pm for social time, and will remain open for a time after the ritual is complete.
*In-person attendees at this time must be able to show proof of having completed a COVID-19 vaccine series at least 2 weeks prior.
Related Events