Ostara Ritual
March 20 @ 5:00 pm

-

6:00 pm

EDT

$5 – $50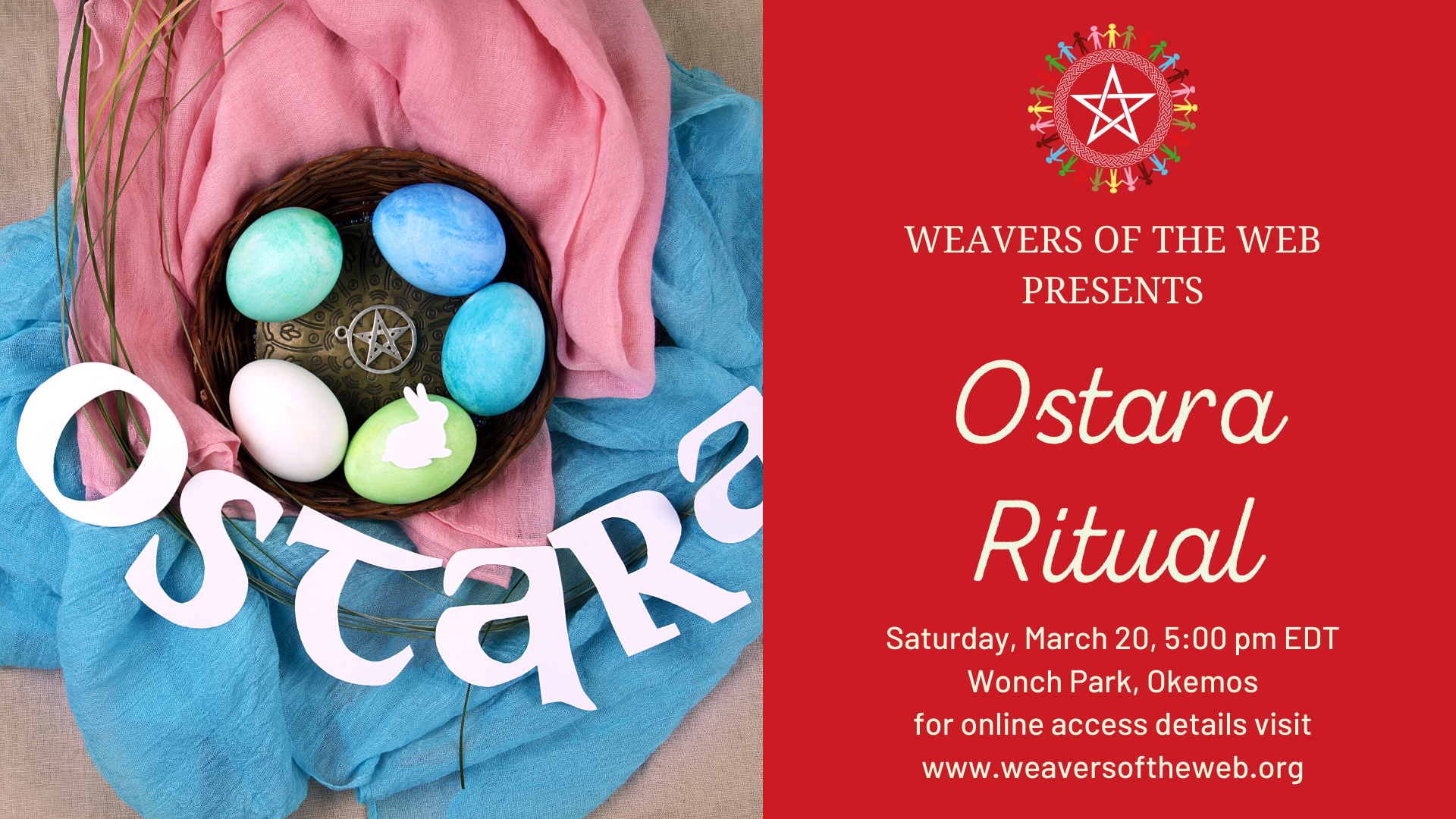 We are so excited to offer the blessing of our Ostara ritual IN-PERSON for 2021! This amazing celebration of the return of Spring and life to the world will also be available by Zoom, YouTube livestream, and Patreon, as usual, so everybody can enjoy our ritual in whichever manner calls to them best. Witness the renewal of the gods themselves with the return of Idunn's apples, and get a glimpse of what is to come.
In order to keep our ritual as safe as possible, we ask that everyone attending in person wear masks and maintain social distancing. We'll be doing a blessing of the seeds, so if you have seeds you are planning to start for your garden, bring them with you. Cakes and ale will be individually packaged for consumption after the ritual. For those of you who are planning to attend online, you'll also want to have seeds available for blessing; runes for divination (visit this page for a free online rune drawing if you don't have your own), and cakes and ale (food and drink that involve eggs and apples are excellent choices). Setting up your ritual space at home with incense, candles, and your regular altar supplies will help enhance your experience.
We are offering a new sponsorship program with this ritual. If you purchase a sponsorship ticket from our website, your donation will go toward purchasing ritual supplies. This will allow us more flexibility to use deity statues, decorations, props, and gifts, as well as covering our cakes and ale and other supplies, to enhance the ritual experience for everybody. Please note that this is optional; you do not need a ticket to attend the ritual!
Circle cast will be promptly at 5pm. In-person attendees are asked to maintain safe social distancing during the ritual. Masks are required for all attendees, and disposable masks will be available as well as hand sanitizer.
Please dress appropriately for the weather; there will be no indoor space available and no bathrooms. We encourage folks to wait in their warm cars until it is time to cast circle. The pavilion at Wonch Park is fully wheelchair accessible.