Threads of Wisdom: Ritual and Acts of Power
March 3 @ 6:30 pm

-

7:30 pm

EST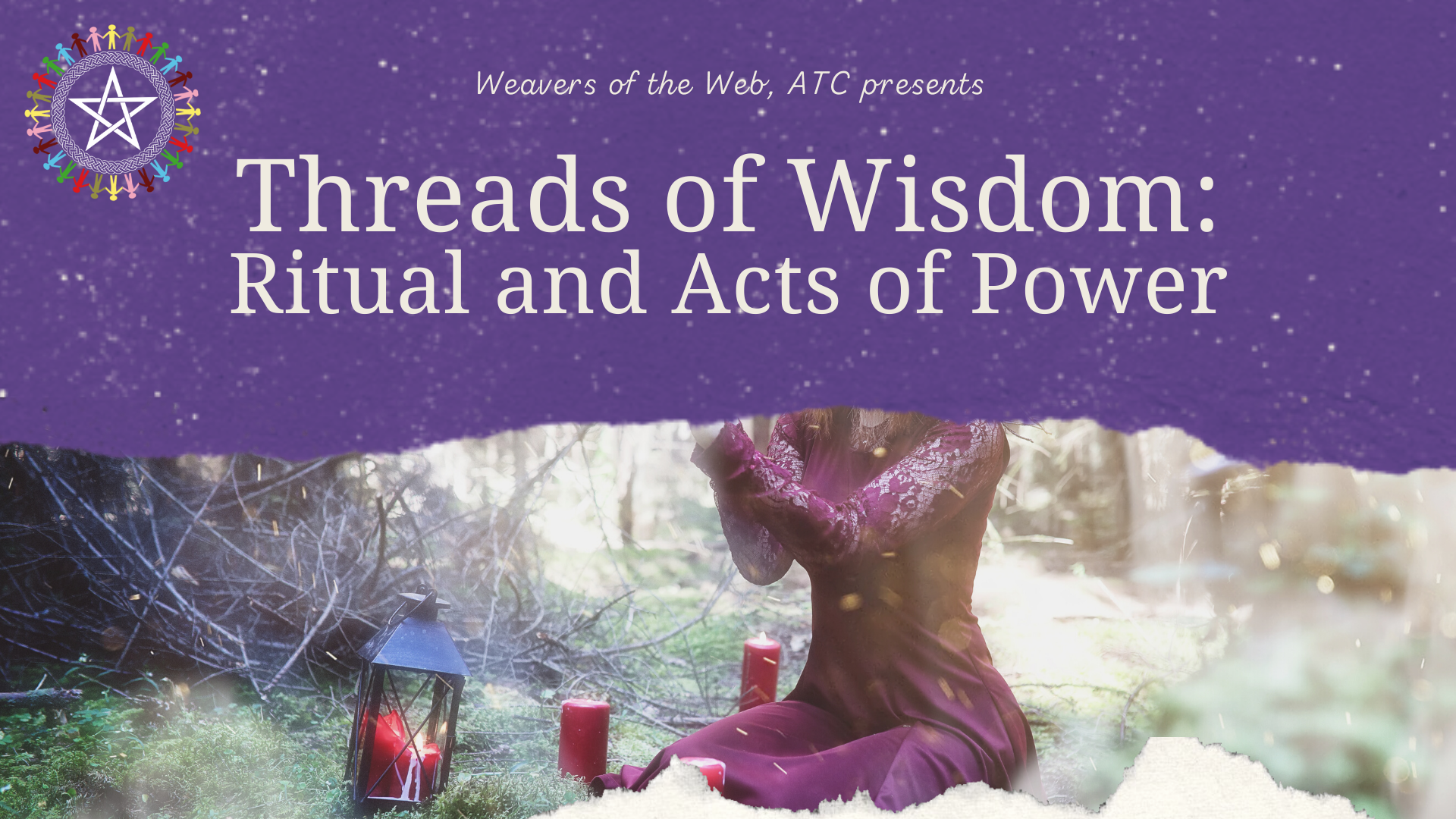 Join us on Zoom for a double Threads of Wisdom discussion of Ritual and Acts of Power. Bring your own experiences and questions to our discussion. Wicca and witchcraft are all about taking charge of our lives and manifesting our own reality. Every time we do that, it becomes an Act of Power, and Ritual is one of the common ways we perform these Acts as well as connecting with our gods. Ever wondered why we do things this way or that during our rituals? Now is the time to get your answers!
Our Wednesday night Zoom calls start at 6:00pm for some social time. At 6:30, we go live on YouTube for our main discussion, beginning with a brief devotional practice that includes the Charge, a sharing of positive intentions and gratitudes, and an energetic spin with the Witches' Rune. Once we finish up with the topic of the week and stop streaming, we usually keep the Zoom call going a bit for more social time.
Can't make it live? Secure recordings of our discussions are available to Patreon subscribers at the Participating level and above.
The Threads of Wisdom was created by the Golden Thread Grove in Idaho as a teaching tool for Wiccan basics. Our cycle of topics returns each year, so if you miss one, you can always catch it next year.