Waning Moon Ritual
January 6 @ 6:30 pm

-

7:30 pm

EST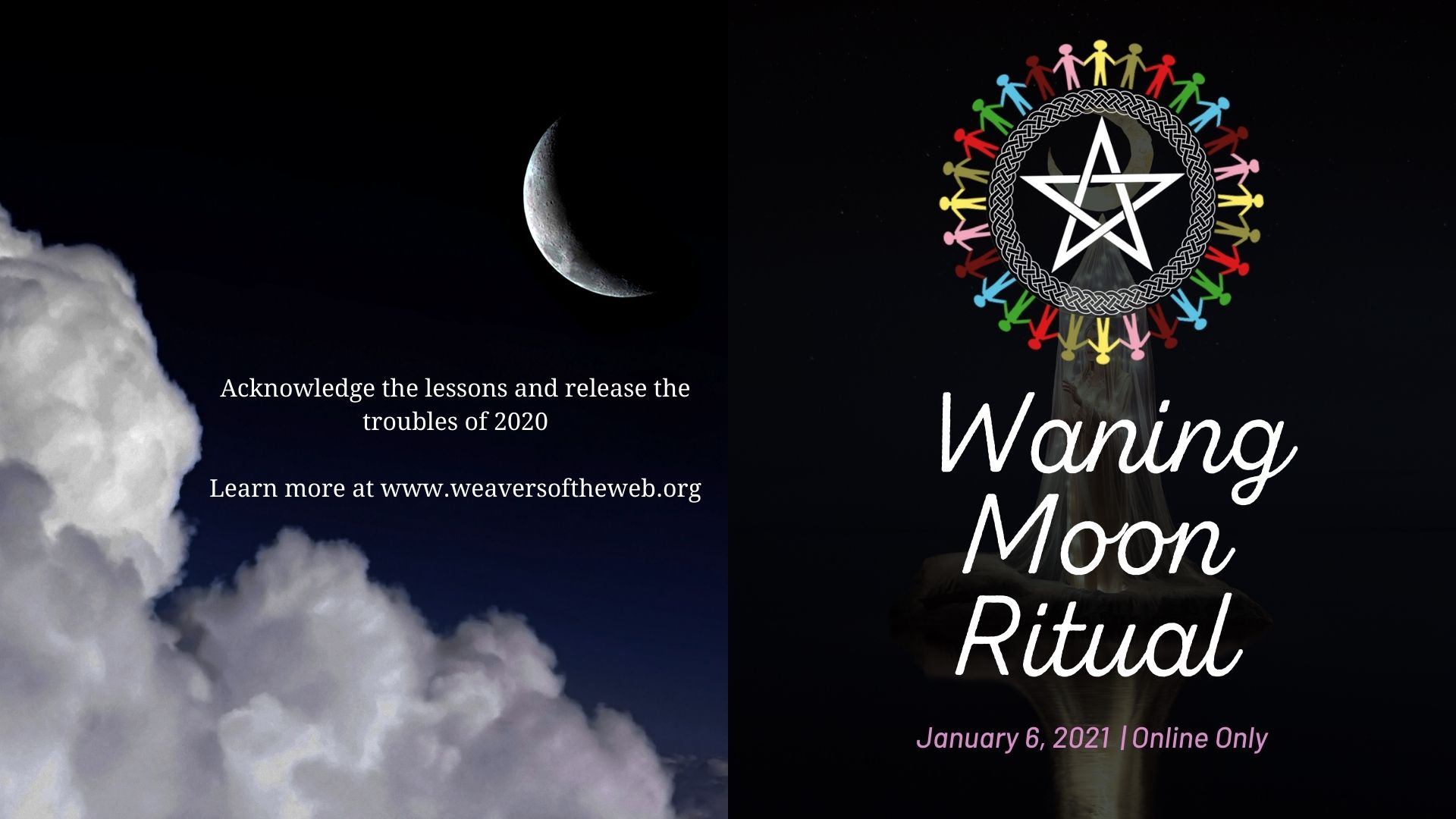 Join us on Zoom for a ritual experience embracing the energy of the Waning Moon. We will share our lessons and accomplishments from 2020 before giving our troubles, worries, and fears to the flames.
For the best experience, we recommend doing house cleansing before the ritual begins; this can be as simple as a quick smudging or it can be a full deep-clean if that's what you're up for. Even sweeping the clutter off a corner of your desk to set up your candles counts! While you are cleaning and preparing, be thinking over your past, looking for both good and bad highlights to share and release.
Have your own cakes and ale ready for grounding after the ritual, as well as a divination tool if you have one; if you don't, you can draw a rune for free here when prompted to do so during the ritual. If you have them available, you will also want some frankincense, myrrh, sandalwood, and/or Dragon's Blood incense, as well as black tourmaline, kyanite, and/or quartz. Candles are always great for setting the mood of your space for ritual.
We will also be livestreaming this ritual on our YouTube channel, and secure recordings are available to our Patreon members at the Mothering level.
Our Zoom call will open at 6:00pm for social time, and will remain open for a time after the ritual is complete.