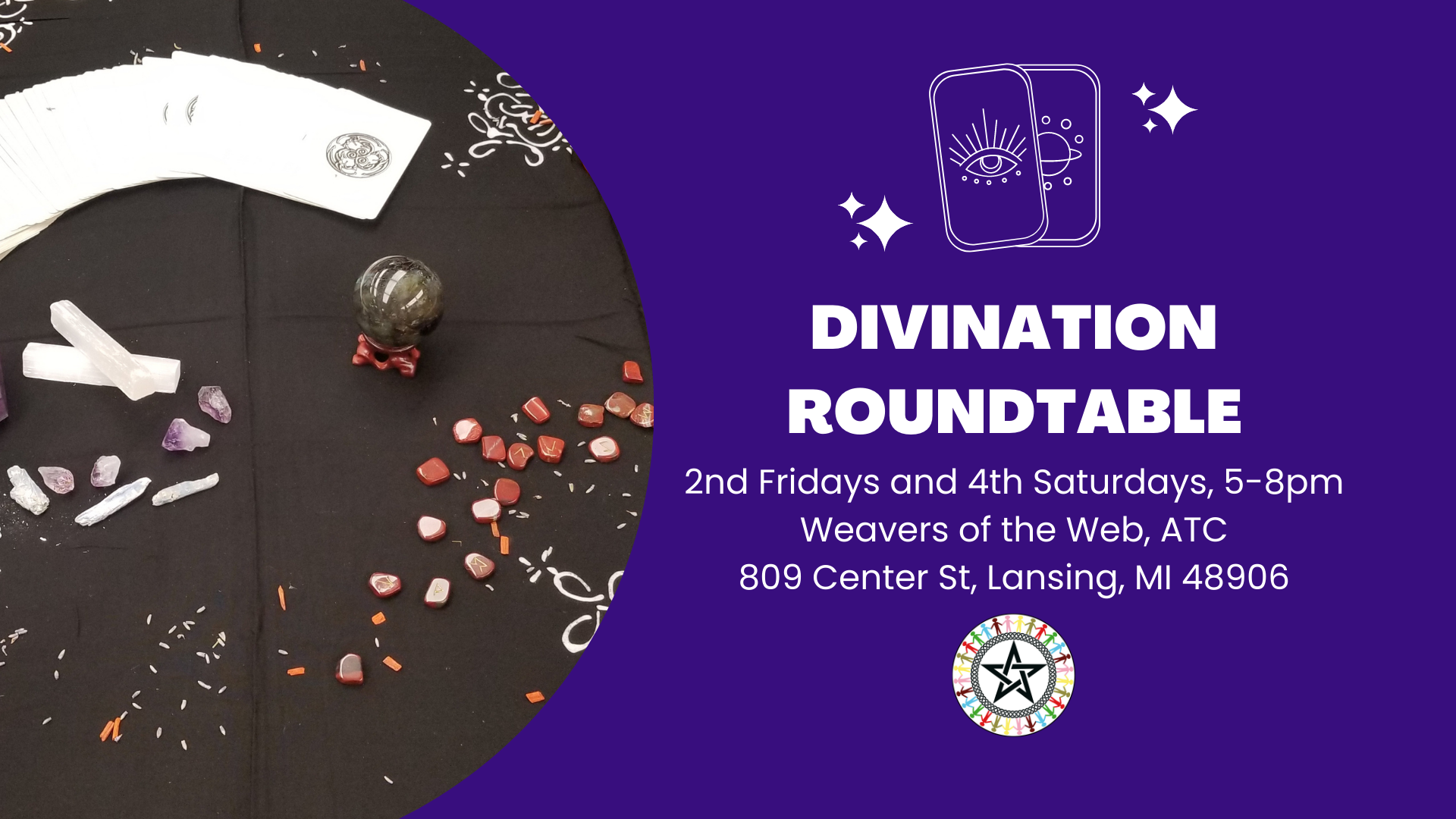 Starts October 21, 2023 then every month on the 21st
Add to Calendar:
OPEN TO ALL! BRING YOUR OWN DIVINATION TOOLS!
Are you learning to read the cards or runes, but struggling to find opportunities for practice? Or are you a more seasoned reader looking to take some deeper dives into your working systems? Or maybe you just really need a reading but haven't had the cash lately. Our Divination Roundtable is the place for all to come together to explore and grow! All are welcome to participate, and all systems of divination are welcome, including cards of all kinds, runes, scrying, throwing the bones, palmistry, or anything else. No money will change hands; all readings are free. Come see a new divination method, get a reading, learn something new, and compare notes with others in your field.