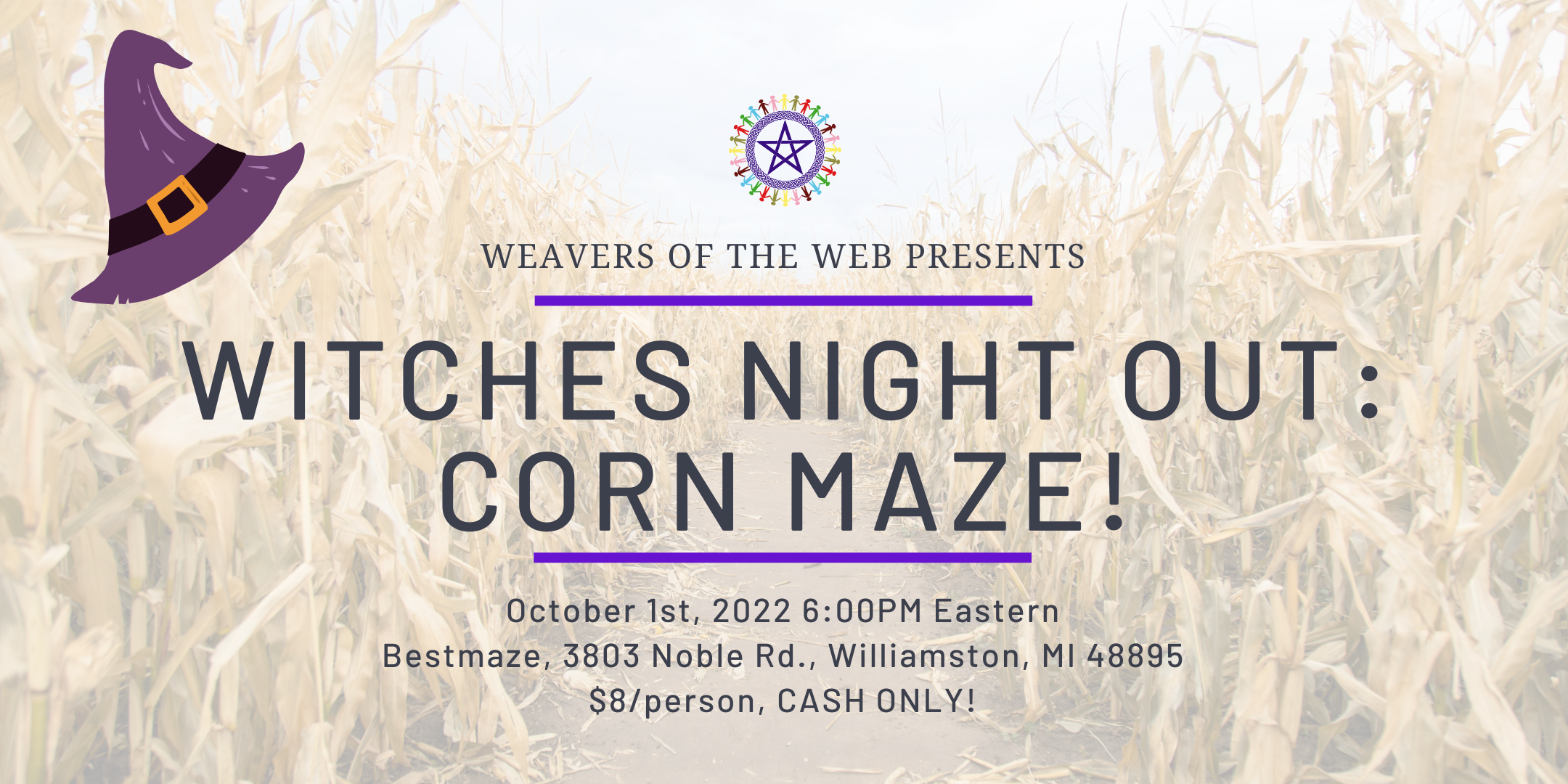 Date:
Location: Bestmaze, 3803 Noble Rd., Williamston, MI 48895
Add to Calendar:
Join the Weavers of the Web coven as we see how many witches we can fit into one corn maze!
Bestmaze has been in operation for over 20 years, and has the reputation of being the best-groomed maze in mid-Michigan (if not the entire state!). It's been an annual destination for many families. Sadly, this will be their last year in operation …
… SO LET'S SHOW THEM HOW MUCH WE ARE GOING TO MISS THEM!!!
Bring your best witchy selves and meet us at Bestmaze on October 1st at 6pm for a group maze run. Tickets are $8/person CASH ONLY at the gate. Be prepared for up to a couple hours (depending on your navigation skills!) of walking in a Michigan fall, where the weather could be anything. Donuts and cider are also available for purchase, and a food truck is onsite this year raising funds to feed the needy over the winter.